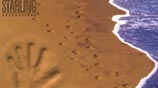 Client: Starling Productions

Project: Human Touch Kiosk

Producer: Rhubarb Productions

Overview:
Starling Productions was provided with a full featured touch screen kiosk (which was later turned into a CD-ROM) for their marketing, sales, promotion and training campaign which premiered at the American Resort Development Association (ARDA) trade show.


Demos: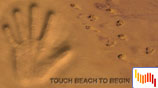 View the opening attract screen, main menu and 1st gallery page in this interactive demo (requires the Macromedia Shockwave plugin).
Note: Graphics may appear more compressed than the actual final product. Not all sections are active.

Visit the Rhubarb Productions
plugins page
to download the plugins required for the above demos.
* All content presented here is owned by the copyright holder and is used with permission.